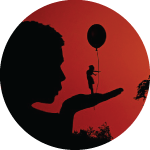 Recognizing Your True Self
Recognizing Your True Self
Often, the first step we take on the spiritual path is a denial of any divinity within. We seek elsewhere. We hope to earn worthiness of future grace. We strive to elevate ourselves above what we now are.
This series will explore an alternative approach: learning to recognize our deepest nature, which has never been absent; learning to honor and have compassion for our human conditioning, and learning to come into alignment with life itself. Before awakening, dreaming that it will be a grand attainment is misconceived; after awakening, it is delusional. Spiritual awakening is recognizing our inherent, already-present, true nature. It is our birthright – just waiting to be noticed.
Workshop Leader: Don Oakley

Don is the author of "It's Time to Wake Up Now: The Top Ten Myths That Can Hijack Spiritual Awakening." He is also the Founding Director of the Well Being Retreat Center in Tazewell, TN and a Director of Adyashanti's Open Gate Sangha. Don's fifty-year journey has explored many of life's apparent avenues for happiness: sports, world travel, ashram living, hippiedom, relationships, professional respect, adventure, creativity, children, wealth, etc.  When outward seeking finally ceased to motivate, the "coming home" phase of spirituality began in earnest.
Interested? Please consider joining Recognizing Your True Self
Dates: 5 Tuesdays beginning January 16, 2018
Times: TBD
Location:  Meaningful Life Center, 116 Carr St., Knoxville, TN 31919
To register or for more information:
Please complete the form and select the Workshop(s) you are interested in.
When completing the form please use the message space to indicate if you are registering or seeking more information so that we can best serve your needs.
Someone will be in contact with you shortly.  Thank you for your interest!