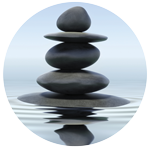 Discovering what makes you feel alive, and aligning this with your deepest values
In this course we will lay the groundwork for discovering (or bringing more fully into focus) what makes you feel really alive, and then develop ways to clarify how this can be aligned with your deepest values. The goals of the workshop? Helping you get in touch with your heartfelt dreams so you can live more fully from intention, purpose, and light.

Workshop Leader: Valerie Taylor

Valerie Taylor currently makes her living as an internationally ranked computer applications instructor. She has spent many years in various "training" arenas both as an entrepreneur and working for others. Her expertise includes management and leadership skills, cooking and nutrition, group exercise, and personal training. She is also a certified Life Coach with specialties in Dream and Health Coaching and has provided these services in both group and individual settings. Valerie has appeared on local and national television, helping people learn to eat better, move more and worry less. Her greatest passions in life are her two sons and her black lab, and attending David White's workshops for the past five years.
Join us in exploring the connections between Passion, Purpose, and Play
Date: 4 Thursdays beginning April 5
Time: 6:30pm to 8:30pm
Location:  Meaningful Life Center, 116 Carr St., Knoxville, TN 37919
To register or for more information:
Please complete the form and select the Workshop(s) you are interested in.
When completing the form please use the message space to indicate if you are registering or seeking more information so that we can best serve your needs.
Someone will be in contact with you shortly.  Thank you for your interest!