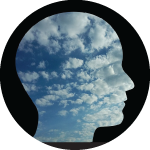 Using the Myers-Briggs Personality Types
to Go Deeper into the Inner Journey
Using the Myers-Briggs Personality Types to go deeper into the Inner Journey
SoulWork – Being Aware
A multi-session workshop that begins with a Myers-Briggs Type Indicator (MBTI) to help us discover our obvious, as well as not-so-obvious, preferences. Preferences in the ways we gain energy, take in information, make decisions and approach life.

Although many people are familiar with the Myers-Briggs types, not many are familiar with how useful they can be for the Inner Journey, or what we might call "SoulWork." Whether you know anything about the Myers-Briggs work or not, this workshop is for you, if you would like to understand yourself and your life better.

Using this model, we will seek to understand how these preferences guide and influence our inner paths and perceptions, use the program to clarify our awareness, and focus our intent on ways to align our Heart, Mind and Body as we seek to fulfill our Purpose.
This will be an interactive workshop in which each participant will complete an MBTI instrument (on-line or on paper), and reading and journaling between workshop sessions will be encouraged.
Materials costing approximately $50 will be provided to each participant. Donations to the Meaningful Life Center to help cover the costs of these materials, and in addition to provide for the Center's programs would be much appreciated, but not required for participation.
Workshop Leader: Barry Richmond
Like many folks, Barry spent years engaged in a variety of work: busboy, cattle feeder, Christmas tree trimmer, plumber, electrician, energy management tech, and business owner. He also spent more than 30 years in the military. Barry's jobs often intersected with his inner journey, but they were more often distractions that demanded a great deal of his time and focus. Nearly a decade ago, Barry refocused his inner journey and was called to spend more time exploring the wisdom and power of his heart. His efforts included a week in Boulder Creek, California, at the HeartMath® Institute where he trained in the Resiliency Advantage™Program. Since then, Barry has received additional training in HeartMath® personal coaching and has attended the Institute's Global Coherence Conferences. He is also certified in Myers-Briggs Type Indicator Steps I & II and is completing practicum training in Nature and Forest Therapy Guiding.
Interested? Please consider joining – Using the Myers-Briggs Personality Types to go Deeper
Date: 3 Wednesdays beginning April 18
Time: 6:30pm to 8:30pm
Location:  Meaningful Life Center, 116 Carr St., Knoxville, TN 37919
To register or for more information:
Please complete the form and select the Workshop(s) you are interested in.
When completing the form please use the message space to indicate if you are registering or seeking more information so that we can best serve your needs.
Someone will be in contact with you shortly.  Thank you for your interest!